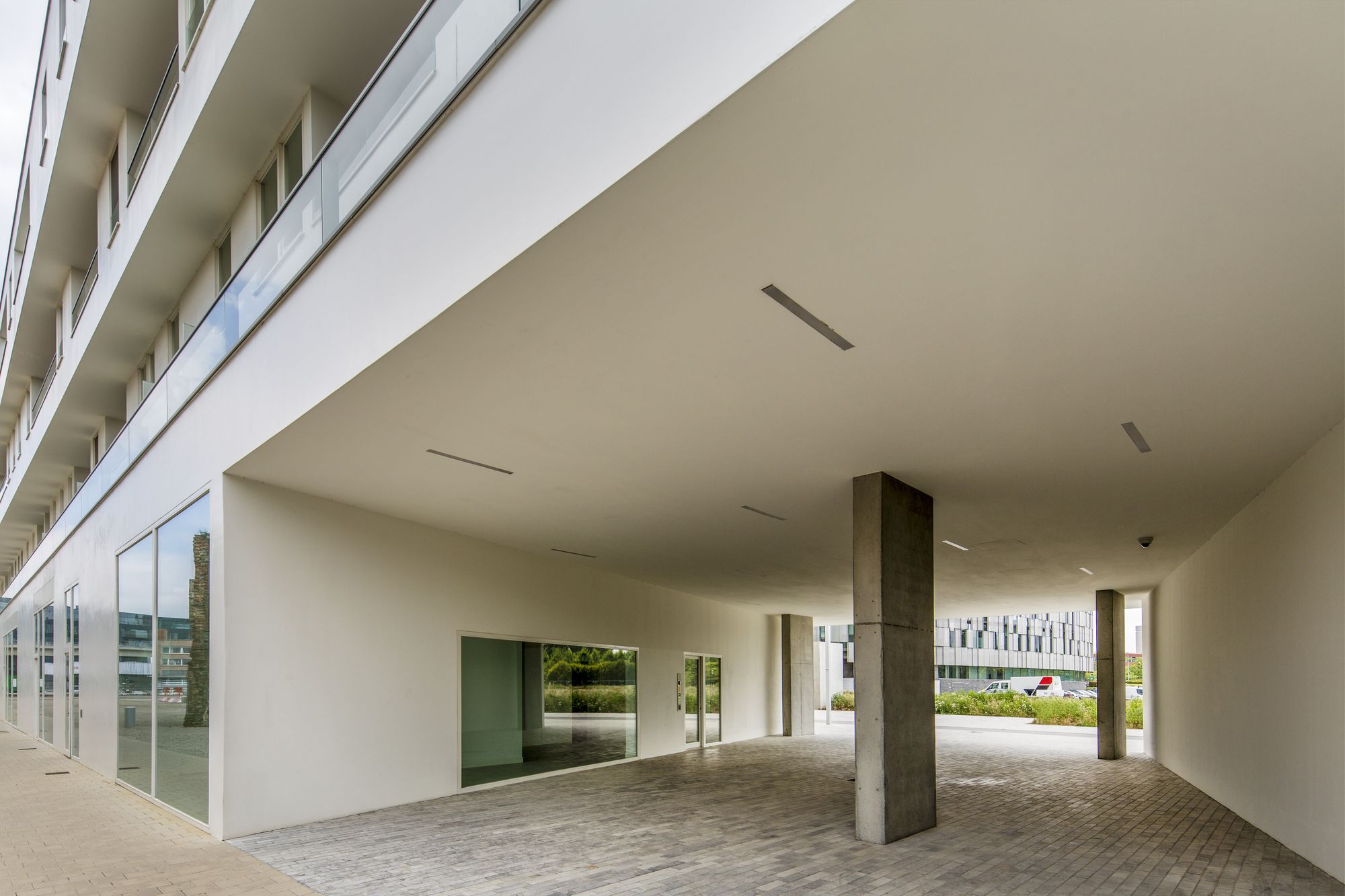 1 0 1
The 101 low-energy units are designed by the hand of renowned Belgian architect Stephane Beel. 'The Beam' is located in a car-free district, a few minutes walking from the city centre. The residents are invited to walk and cycle. All the flats in the Beam are low-energy homes. To guarantee minimal loss of energy and maximum quality of life, the building envelope, ventilation, air density, thermal bridges, acoustic comfort and overheating, among other things, were optimised with no loss of natural light.

To achieve a sustainable use of materials and the recycling of natural materials, Cradle-to-Cradle and FSC-certified products were used. The life-cycle costs were reduced by means of the supporting structure, which is composed of slabs modulated as main divisions between the flats, with light internal walls in between. This means the division of the individual spaces can easily be modified. Each resident has a bicycle rack and delivery container on the ground floor. An 'electronic butler service' informs the occupants of their energy use and offers tips to save energy. The result is a highly sustainable all-inclusive concept with a minimal footprint for each resident.
/
Leuven, Belgium, 2011 - 2013
/
project development
/
http://www.tweewaters.be
︎
The 'Beam' has received the BREEAM 'Outstanding' certificate as first residential building on the European continent and and was nominated for the Mipim Awards 2014.